It's a Love Freebie this week, as Valentine's Day approaches. I found ten books with Love in their title. Some are from my favourite ongoing series, some are nonfiction, and some are truly love stories. Check out That Artsy Reader Girl for other lists, and to see some future TTT topics.
To All the Boys I've Loved Before by Jenny Han
I haven't seen the series yet, but the delightful relationship between Lara Jean and Peter makes this a great YA sereis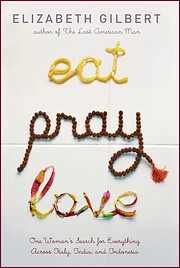 Eat Pray Love: One Woman's Search for Everything Across Italy, India, and Indonesia by Elizabeth Gilbert
The Republic of Love by Carol Shields
This is a quiet story (obvs, by Carol Shields) but no less a love story.
I'd Tell You I Love You, But Then I'd Have to Kill You by Ally Carter
This is a crazy YA story about students at a spy boarding school. Lots of outrageous fun but no real love story.
Love Your Life by Sophie Kinsella
I read this Kinsella story last year and remembered how good Kinsella is at the light romance story. It doesn't take long until you are invested in the characters and their outcome.
Love and Gelato by Jenna Evans Welch
I brought this YA novel home from our school library about a teenager who goes to live with her unknown father in Italy after her mother dies. There's a neighbour boy who shows her around the neighbourhood. So, not as light as it originally seems, but still, Italy in the summer.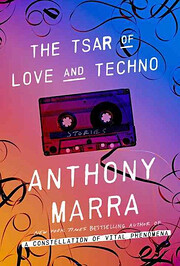 The Tsar of Love and Techno by Anthony Marra
I love connected short stories and this one set in Russia over the 20th century is very good. I'm oddly fascinated by Russia - not enough to read War and Peace, but it started with Russka by Edward Rutherford.
An Irish Doctor in Love and at Sea by Patrick Taylor
Lovely gentle series set in 1960s (and back in time during both wars) with love stories in the past and present.
The Case of the Love Commandos: From the Files Vish Puri, India's Most Private Investigator by Tarquin Hall
I haven't read from this series in a while, but I see there is a new addition to the series. It took me a while to get the tone, because it feels light, but really isn't.
Love and Death Among the Cheetahs by Rhys Bowen
This was the latest in the Her Royal Spyness series as Georgie heads to Africa for a safari. Not the strongest in the series, but still a fun time.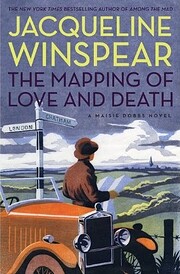 The Mapping of Love and Death (Maisie Dobbs #7) by Jacqueline Winspear
What started as a series of life after WW1 has gone on so long that now Maisie is thrust into WW2, as book #16 is the latest. I'm running out of love for Maisie - they are still well done, but what I liked the most has changed over time and I'm debated whether to keep going.