Top Ten Tuesday is hosted at
The Broke and the Bookish
.
This week the topic related to the past or the future and I'm looking at my favourite historical novels. I think I've done a list like this with just historical mysteries. This is not mysteries, just great books. Some of these are as much about the characters as the setting, but the setting is important too. I may have had trouble keeping my list to ten.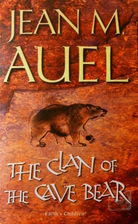 prehistoric Europe:
The Clan of the Cave Bear
by Jean M Auel
First in the Anya series, life in prehistoric Europe
9th century Italy:
Pope Joan
by Donna Cross
Was there a female pope? I love the idea that women played a much bigger role in history than is recorded in history
12th century England:
Pillars of the Earth
by Ken Follett
What all is involved in building those cathedrals in England?
15th century France:
The Lady and the Unicorn
by Tracy Chevalier
Could have been an all Chevalier list, but this one was done nicely, looking at how woven murals were made. Chevalier is more famous for
The Girl with the Pearl Earring
.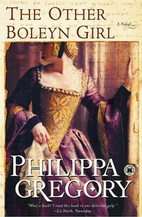 16th century England:
The Other Boleyn Girl
by Philippa Gregory
One of many great Tudor era books. Henry VIII left such great material
18th century Canada:
The Nine Lives of Charlotte Taylor
by Sally Armstrong
Life in the wilds of New Brunswick was not easy for a female settler
19th century Canada:
Random Passage
by Bernice Morgan
Ever wonder how rough life would have been in Newfoundland for those early settlers? Rough.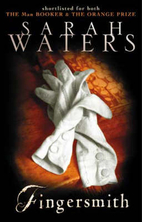 19th century England:
Fingersmith
by Sarah Waters
Victorian England is one of my favourite eras, and the plot in this one is more than the setting, but the setting makes it possible.
1930s Canada:
Clara Callen
by Richard B Wright
Love, love this book set in depression-era Ontario
1930-40s Germany:
Stones from the River
by Ursula Helgi
A well done world war 2 era book among many set in that time. This one takes the German perspective. An original Oprah book
1970s India:
A Fine Balance
by Rohinton Mistry
Such a great book and so well written, this one set in India is one of the best books I've read, if only because I couldn't stop thinking about it.