This is my first week participating with Top Ten Tuesday now that it is hosted @
ThatArtrsyReaderGirl.
This topic was easy to research - I looked up my top rated books at LibraryThing, and found ones that I liked, but I could barely make a one sentence plot summary. Certainly not enough to rave about it to someone, but I know I liked them all. Some I consider my favourite authors - how can I forget books I loved? Do you remember any of these better than me?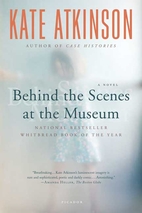 Behind the Scenes at the Museum by Kate Atkinson
something about a family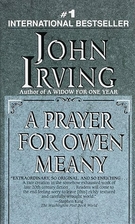 A Prayer for Owen Meany by John Irving
OWEN TALKED LIKE THIS
Black Swan Green by David Mitchell
young kid, 80s England
How I Live Now by Meg Rosoff
teens at a boarding school, maybe dystopian
The Shepherd, the Angel, and Walter the Christmas Miracle Dog by Dave Barry
was funny and touching about something at Christmas
Girl With a Pearl Earring by Tracy Chevalier
it's the story of how the painting came about, 1500s Belgium
The Shadow of the Wind by Carlos Ruiz Zafon
chasing books in Barcelona
Broken For You by Stephanie Kallos
there was tile being broken, and laid
What Was Lost by Catherine O'Flynn
maybe a newsman has a breakdown?
I know I read two of her books in a row because
I like one so much and both were very good
A Wrinkle in Time by Madeleine L'Engle
it's a classic, maybe time travel