Every week, That Artsy Reader Girl hosts Top Ten Tuesday. This week's topic is an audiobook freebie. I am listening to more and more audiobooks each month, averaging around six audios a month. I think it is because I can be doing two things at a time - driving in the car, sometimes correcting if it is straightforward, and, most likely, playing games on my phone. There are many topics possible to think about. I contemplated highlighting YA Sync free audiobooks, but I'll make a separate post for that.I thought about picking books I have listened to but haven't reviewed yet. Instead, I'm going to recognize one of my favourite narrators, Cassandra Campbell.
Between the two online libraries I use, there are more than 100 books narrated by Campbell. Audible.ca has over 700 books narrated by her.
I have picked my top ten, because I have in fact, listened to more than ten books by Campbell. As a way of browsing for an audiobook, I'll just browse through her books, and I've picked a few just because of that. And while searching through all her titles to make this post, I found several more I am looking forward to.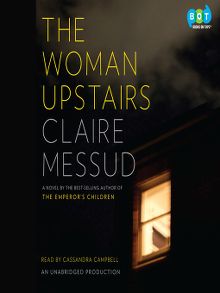 The Woman Upstairs by Claire Messud
Loved the anger in the main character.
Great feminist novel.
I haven't found other books by Messud I've liked, but maybe because they weren't in audio format.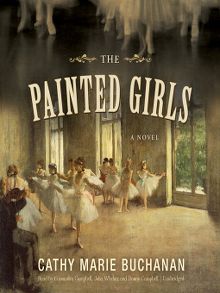 The Painted Girls by Cathy Marie Buchanan
Can you picture the ballet paintings by Degas? This book gives life to a family of little girls who dance, the petit rats, in the Paris Opera in the late 1800s. I really enjoyed this historical book.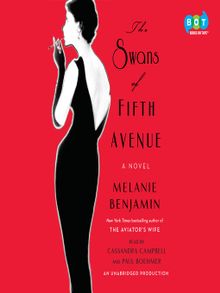 The Swans of Fifth Avenue by Melanie Benjamin
An excellent based-on-a-true story featuring Truman Capote and the rich women of New York City in the 1960s. Really well done, and I must look for more Benjamin novels.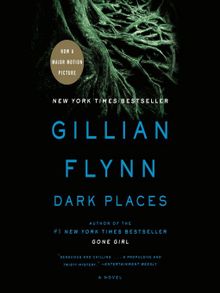 Dark Places by Gillian Flynn
I have not been disappointed in any Gillian Flynn creepy novels, and this one is aptly named.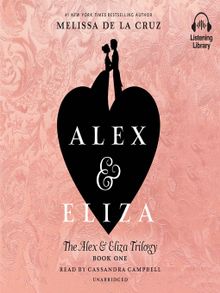 Alex & Eliza by Melissa de la Cruz
What's a girl to do when she needs more of a Hamilton fix? Find a book, and then listen to the soundtrack one more time.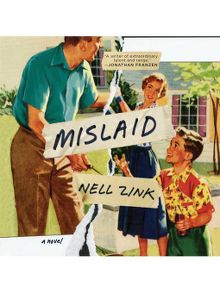 Mislaid by Nell Zink
This is one I picked solely because it was narrated by Campbell, and wasn't part of an Amish/romance series. (although, I have listened to one Amish romance read by Campbell).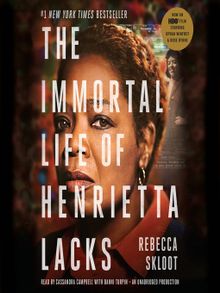 The Immortal Life of Henrietta Lacks by Rebecca Skloot
I loved the book when I read it years ago, but I always see this book on lists of best books on audio. I decided after many years to listen and was not disappointed.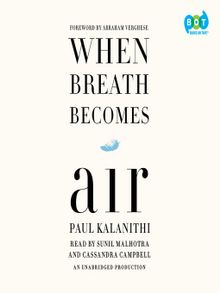 When Breath Becomes Air by Paul Kalanithi
This was a sad memoir written by a young neurosurgeon after he was diagnosed with lung cancer.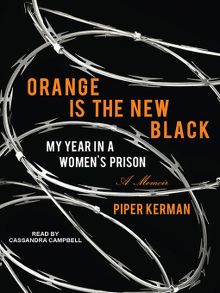 Orange is the New Black by Piper Kerman
This is the book that the TV show is based on. Campbell reads both fiction and nonfiction.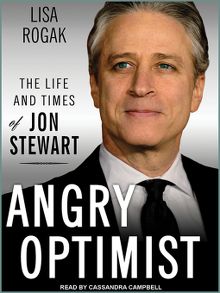 Angry Optimist: The Life and Times of Jon Stewart
I miss The Daily Show so this book is a small replacement. Nothing big and insightful, and probably not an authorized biography, but for fans of Stewart, it will do.