The topic this week for Top Ten Tuesday is the Most Anticipated Releases of the Second Half of 2019. This was harder than I would have liked now that FictFact.com has shut down. It was a valuable site for tracking series, and since it was connected to amazon, dates of new releases and next books was easily found. Mostly what I look forward to are the next books in my favourite series or books from favourite authors.
Check out
That Artsy Reader Girl
for other blog posts on this topic, or for future topics.
Big Sky by Kate Atkinson June 25
Ooh, a new Jackson Brodie
Love and Death Among the Cheetahs by Rhys Bowen Aug 6
the latest with
Lady Georgiana, 34th in line for the throne in 1930s England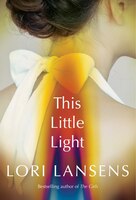 This Little Light by Lori Lansens Aug 13
Lansens is a great Canadian writer of books like The Girls, The Wife's Tale, and Rush Home Road
A Better Man by Louise Penny Aug 27
a new Inspector Gamauche book, and life from Three Pines
Talking to Strangers by Malcolm Gladwell Sept 10
Gladwell writes such entertaining social science books, with anecdotes to support his theory.
A Single Thread by Tracy Chevalier Sept 17
A 1930s, between the war book from England, by Chevalier? ticking all my boxes
To the Land of Long Lost Friends by Alexander McCall Smith Oct 22 2019
Number One Ladies Detective Agency in lovely Botswana, book #20
and finally, while not a book, I am most looking forward to Toy Story 4 at the theatre, starting June 21st