Humour is a tricky thing. I get nervous when a book is advertised as 'hilarious' or 'laugh out loud funny' because I've been fooled a bit by this. It could just be my humour doesn't match the blurber, and my list may not tickle your funny bone. But these are the books that I remember as funny. I'll be looking for other lists that somewhat match my list to find some new funny books. Check out That Artsy Reader Girl for future topics and other lists.
Beat the Reaper by Josh Brazill
Ridiculous, unbelievable, but also funny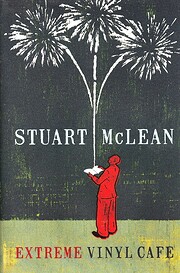 Extreme Vinyl Cafe by Stuart McLean
This only represents all the Stuart McLean stories, and you read this one with the late Stuart's voice in your head. If this is the one with the Waterslide, then that is the one that makes me laugh the most.
Heads You Lose by Lisa Lutz (or any of the Spellmans)
This is a meta humourous book, and I've read reviews that found the emails in between chapters not necessary, but that is the whole book! That's the funny part.
She Got Up Off the Couch and other heroic stories from Mooreland, Indiana by Haven Kimmel
The sequel to an also funny A Girl Named Zippy, this memoir has some depth as well
Bridget Jones' Diary by Helen Fielding
I went through a spell where I read Bridget Jones every year, because it amused me so much. The movie is also very funny, especially the fight scene between Hugh Grant and Colin Firth. But Bridget is so funny herself!
I Want to Go Home or This Can't Be Happening at MacDonald Hall by Gordon Korman
These books go back to my childhood, but I still remember being unable to read because I was laughing so hard.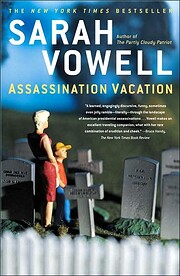 Assassination Vacation by Sarah Vowell
Another book where hearing the author's voice is a part of the fun. Even if I don't listen to an audiobook, I hear Sarah Vowell in my head. This book is her going on vacation to investigate the assassination of various presidents of the US. See, funny topic!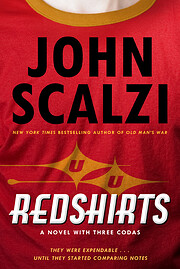 Redshirts by John Scalzi
An audacious plot that by the time you get to the end, your head will be spinning. But it is still funny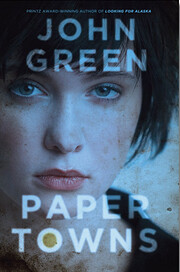 Paper Towns by John Green (the road trip section)
I remember giggling out loud at 2 in the morning while reading the road trip section and trying not to wake my husband.
The Gun Seller by Hugh Laurie
As you might expect from Hugh Laurie, this espionage-spy thriller is also full of laughs.
Not David Sedaris or Augusten Burroughs
Running With Scissors was particularly jarring as a 'funny' book. I did not find this book funny at all. At all. And I've read a few Sedaris and I guess I don't get them.
I left off the funny ladies of Tina Fey, Mindy Kaling, and Amy Poehler and I did find their memoirs funny, but maybe not laugh out loud.