Only one day late! There is nothing that is more fun for me than imagining summer reads. As a teacher, I get my summers 'off', and I imagine myself arising early, going for a walk as the sun is rising, coming home, drinking coffee while sitting outside, and reading a great book. Sitting at the beach - reading a book. The reality (and my laziness) are a different picture, and I usually imagine many more books than can actually get read and I'll not arise early very often and the children will have demands. I generally read the about the same number of books in the summer as I would any other random two months. But the dreaming is fun!
1.
The Rosie Project
by Graeme Simsion
This was given to me by another reading colleague, and I can't wait to dive in
2.
Longbourn
by Jo Baker
Longbourn looks so delicious - historical, Pride and Prejudice, the servants in a parallel story. I really can't wait for this one.
3.
Road Ends
by Mary Lawson
I still remember
Crow Lake
as one of my top books. The emotion, and family connections, and bleak Canadian landscape. I plan to savour this one!
4. Angelica's Smile by Andrea Camilleri
The 17th book in the Inspector Montalbano series comes out on June 24th and I can't wait to get it and see what Salvo is up to on Sicily.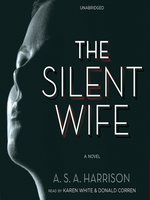 5.
The Silent Wife by A.S.A. Harrison
I am waiting to get this audiobook from the library - "
A chilling psychological thriller about a marriage..."
6.
The Forgotten Garden by Kate Morton
I've had this one far too long, and by such a great author, I know I'll enjoy this epic.
7.
Elegy for Eddie and Leaving Everything Most Loved by Jacqueline Winspear
I intend to finish up this series this summer, and await the next book she may write about Maisie.
8.
The Last Word
by Lisa Lutz
The final in the Spellman family series, this will be a fun, quick read, perfect for some weekend of a soccer tournament when I'll be outside all weekend.
9.
Thunderstruck
by Erik Larson
or some other non-fiction book.
A murder + Marconi developing the radio? Lovely mash up of my two favorite reads - science and murder.
10. This is where I can't find another book for the list, but I can find 50. On one of the last days of the school year, I'll head to our school library and snag a few new titles for the summer. Our librarian is the best - she orders lots of new titles for the 'avid' and 'mature' readers. Plus, she'll suggest a number of great reads that I'll have to take. We really enable each other in book titles. (Plus, I have Game of Thrones here to read. If I don't read them in the summer, when ever will I?)