This week's topic for Top Ten Tuesday, hosted by The Broke and the Bookish, is books you'd buy right this second if someone handed you a fully loaded gift card! Who wouldn't love that? Some are books I plan to read, some are books that aren't really available easily.
1. Harry Potter and the Cursed Child (I just about bought this one today!)
2. Eligible by Curtis Sittenfeld
Still really want to read this re-telling of Pride and Prejudice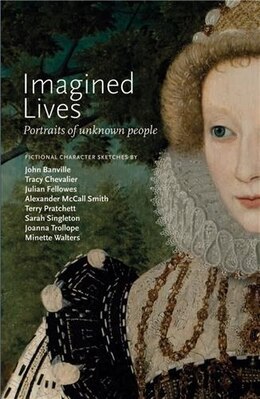 3. Imagined Lives: Portraits of Unknown People by John Banville
I heard about this book and it sounded so cool, even though it is not available through Indigo right now. Different authors were asked to write a portrait based on paintings in the National Portrait Gallery in London. Kind of like The Frozen Thames by Helen Humphreys, which I loved
4. Montalbano's First Cases by Andrea Camilleri
5. Crooked Heart by Lissa Evans
a book I can't get at my library from 2015 Bailey's Prize
6. Girl at War by Sara Novic
Also can't get at my library from 2016 Bailey's Prize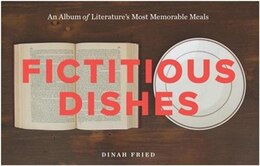 7. Fictitious Dishes: An Album of Literature's Most Memorable Meals by Dinah Fried
"Fictitious Dishes
serves up a delectable assortment of photographic interpretations of culinary moments from contemporary and classic literature"
8. The Invention of Everything Else by Samatha Hunt
A story of history, fiction, and science and has Nicolas Tesla as a character. If you don't know much about Tesla, you should watch this short video by Hank Green about him. Priceless - I love showing my physics classes this biography.

9. Cowboy and Octopus by John Scieskza
This was a book we loved from the library when the children were young and I had put it on my wishlist at Indigo (and never updated). I'd never really buy it, but it would be fun to still have around.
10. Audiobooks! audiobooks! audiobooks!
I only read audio books that I can get through my library (or my sister's) or through YA Sync so there are lots of times I look for a book but can't find it, unless I were to buy it. I can't pick one in particular, so instead I'll take a credit for a book or two at audible.com.