The topic this week is Bookish Characters (
these could be readers, writers, authors, librarians, professors, etc.
). I've gone through books I've read and enjoyed a lot and highly recommend! And found extra reasons to read each book. And maybe listed eleven, lol, because I liked the topic.
For more posts and future topics, visit That Artsy Reader Girl who hosts.
Unless - Carol Shields (author)
The main character, an author, is struggling as her daughter has dropped out of life and is sitting on a street corner, with a sign around her neck, 'goodness'
Bonus: feminist slant to all the naval gazing
Misery - Stephen King (author)
What happens to an author who stops writing a series, and a crazy fan is not impressed?
Bonus: you can watch the excellent movie as well
The Magpie Murders - Anthony Horowitz (author/agent)
The manuscript has been passed in and then the author disappears. The author's agent must figure out what happened, based on the unpublished manuscript.
Bonus: you get two books in one because you also read the manuscript.
The Shadow of the Wind - Carlos Ruiz Zafon (librarian, book seller)
A young boy finds an old book and while looking for more books by the author, discovers all the author's books are being destroyed.
Bonus: the setting is a gothic Barcelona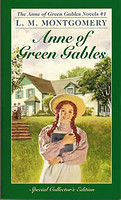 Anne of Green Gables - LM Montgomery (reader/writer)
Poor orphan Anne has always escaped into books and writing to offset her miserable life, before she comes to Green Gables
Bonus: later book, Anne of Windy Poplar, is all letters written by Anne to Gilbert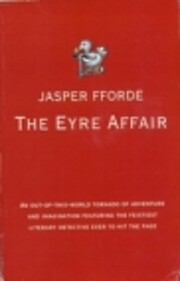 The Eyre Affair - Jasper Fforde (just all about books!)
A whole world within books, with book detectives trying to keep the endings the way they should be without rouge characters trying to change things.
Bonus: all your favourite books/characters are here, and there are sequels
The Book Thief - Markus Zuzak (reader)
A little girl sneaks into a home library and reads books. In Berlin, during the war, and she is Jewish.
Bonus: Death is the narrator
The Giver of Stars - Jojo Moyes (mobile librarians)
Women librarians taking books on horseback to isolated farms
Bonus: try Upright Women Wanted by Sarah Gailey for the same version of story, but in a future America
Eight Perfect Murders - Peter Swanson (bookseller)
A bookseller who wrote a list of the most unsolvable murders from literature gets caught up in a murder investigation when someone begins using his list to actually kill
Bonus: You get a list of 8 great murder mysteries to read afterward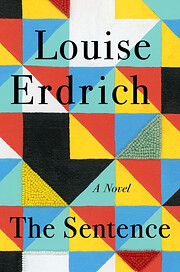 The Sentence - Louise Erdrich (bookstore worker)
I wanted a book I've read recently on the list and this one was good, and topical, set in Minnesota during 2020 so expect Covid lockdowns and George Floyd murder. Much of the book is set in a bookstore where the main character is being haunted by a dead patron.
Bonus: books list at the back, of books the main character referenced